100% Pure & Natural Hot Oil Hair Treatment
UPC:

851295003784

Shipping:

Calculated at Checkout
Silk & Stone Hot Oil Hair Treatment is our signature formula that helps the hair grow thicker, fuller and stronger. It helps prevent hair loss and rejuvenates, dry, dull or damaged hair, leaving you with a healthy scalp and beautifully shiny and manageable hair! Continued use of this product improves the texture of your hair and helps hair become strong and healthy. It may also help awaken dormant hair to increase hair growth. Use this oil as a deep conditioning hair treatment by massaging it into the hair and leaving it in for a few hours or use it as a hair shine and frizz ease treatment on dry hair.
Healing Properties and Benefits of Silk & Stone Hair Treatment Oil:
Aids in preventing hair loss and hair fall

Strengthens the hair

Revitalizes dull and damaged hair

Helps soothe eczema, dermatitis and other scalp conditions

Improves the texture of the hair

Promotes healthy hair growth

Promotes heathy hair & scalp

Makes hair shiny and lustrous

Reduces frizz

Cruelty free. Not tested on animals
Vegan
Gluten free
Halal
Directions: Place oil bottle in a hot water bath for a few minutes. Apply thoroughly to the scalp & hair. Massage for 5-10 minutes. Leave on for 1 or more hours (overnight is best). Wash out thoroughly with shampoo (use Silk & Stone Herbal Shampoo for healthier hair). Repeat 1-2 times a week for best results.
Allergy Info:
Contains: Almond oil
Does not contain: chemicals, preservatives, artificial color, metallics, PPD, lead, parabens, toxins.
Caution: Do not use this product in the area of the eye, mouth or cut/abraded skin. For external use only. Keep out of reach of children.
Key Ingredients: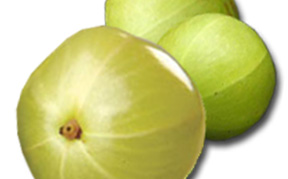 Amla oil is traditionally used in Ayurvedic and Unani medicine as a hair conditioning and rejuvenating treatment that helps the hair grow long and strong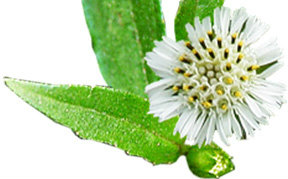 Bhringraj is rich in protein and is commonly used in Ayurvedic medicine because of its antioxidant, antiviral, antibacterial, anti-inflammatory and healing properties for skin allergies.
FULL INGREDIENTS LIST: sesame oil, coconut oil, mustard oil, eclipta alba, embilica officinalis, bacopa monnieri, castor oil, Argan oil, almond oil, tocopherol, taramira, sandalwood, essential oil of (vetiver, rosemary, black seed, tulsi, amber), neem, rosemary extract
General Direction to Use Herbal Henna Hair Colors
Because this is a natural product, results may vary. It is best to do a strand test in order to achieve desired results before coloring your hair. Please read all instructions included in the package before coloring your hair.
Approximate Quantity Needed for Your Hair Length:
1 Pkg: For short to shoulder length hair
2 Pkgs: For medium length hair
3 Pkgs: For long or thick hair
Note: For extra thick, extra long, or African American hair (kinky, sisterlocks, dreadlocks, etc.) you should order an extra packet.