Bridal Henna (Mehndi) Services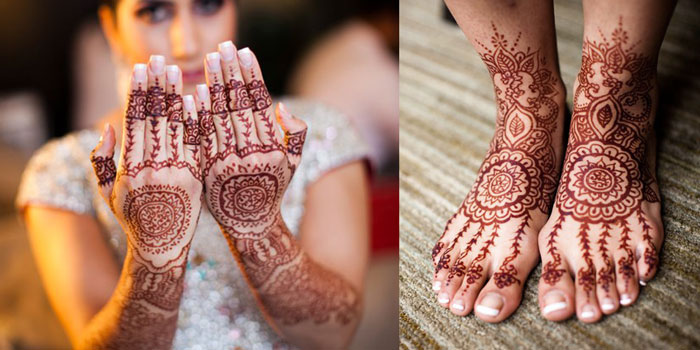 Weddings, Bachelorette Parties, Mehndi & Sangeet Nights, Anniversaries, etc.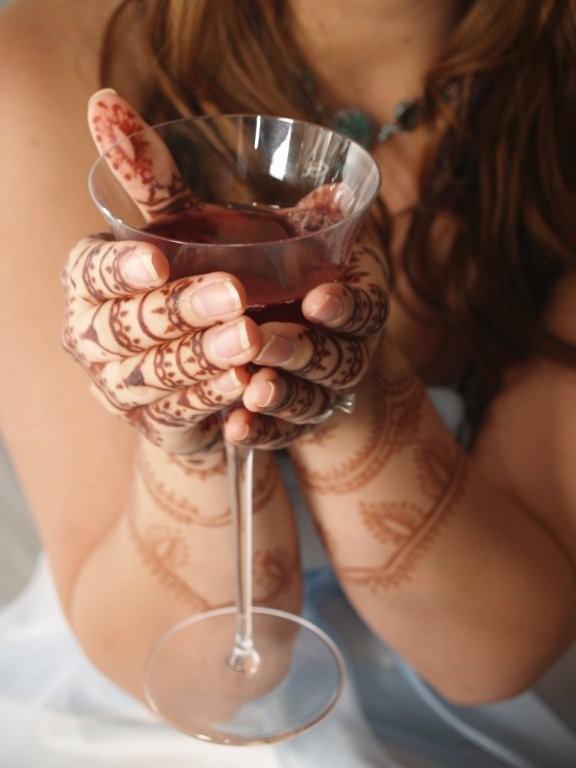 Traditionally, brides adorn their hands and feet with breathtaking patterns that mimic the embroidery in their bridal gowns & jewelry. The palms are decorated with the most intricacy because they come out the darkest. The backs of the hands can be just as detailed but usually tend to be a little more subtle on the hand and more detailed on the arm. Most brides decorate their arms to the elbow so that the henna can show through the bangles which often cover half of the forearm. The feet are similarly decorated and can cover as far as the knees. These fine-detailed patterns can take 2-6 hours depending upon intricacy and coverage.
Today women of all cultures are adopting the beauty of the henna body painting and Indian rituals (wearing saris, bindis, etc.) in their weddings as well as other special events. The reddish-brown color of the henna not only looks good with traditional costumes but is quite gorgeous next to a white or off white wedding gown. And the designs are not limited to hands andfeet but, depending on the dress, may flow well on an upper back, chest, arm, etc.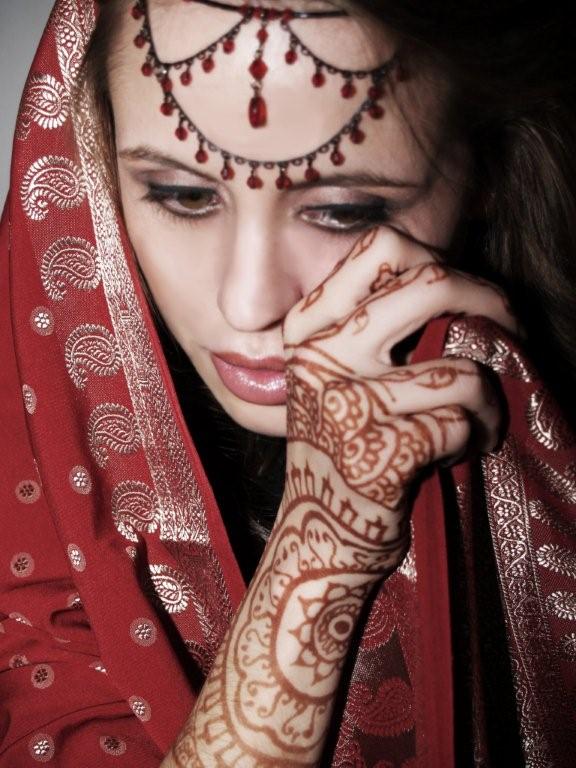 Henna Parties at our location or yours!
It is recommended to schedule a free 30 minute consultation for all bridal events at the Silk & Stone Spa where you can preview hundreds of bridal henna patterns, get a time estimate, receive a sample design and address any other concerns. Bridal henna should be scheduled 2-3 days before the wedding for best results. Book a henna party at our location or have us come to yours! Parties of up to 25 people can be booked at our location. Catering services are available from nearby restaurants and tea is complimentary for all guests.
We also travel to your location for henna services for Mehndi nights, sangeets, bachelorette parties, anniversaries, etc. Our out-of-studio rates are $90/hour plus a small travel fee depending upon the distance of travel. Designs recieved at our studio vary in price depending upon the work or you can schedule your event by the hour at $100 for the first hour and $90 for each additional hour (this can be broken down into 15 min. increments. We carry a large selection of designs to fit your budget. Custom desgins and ideas are also welcome. Please contact us for more information or to reserve a date for your event.
To view our complete bridal henna photo gallery

, click here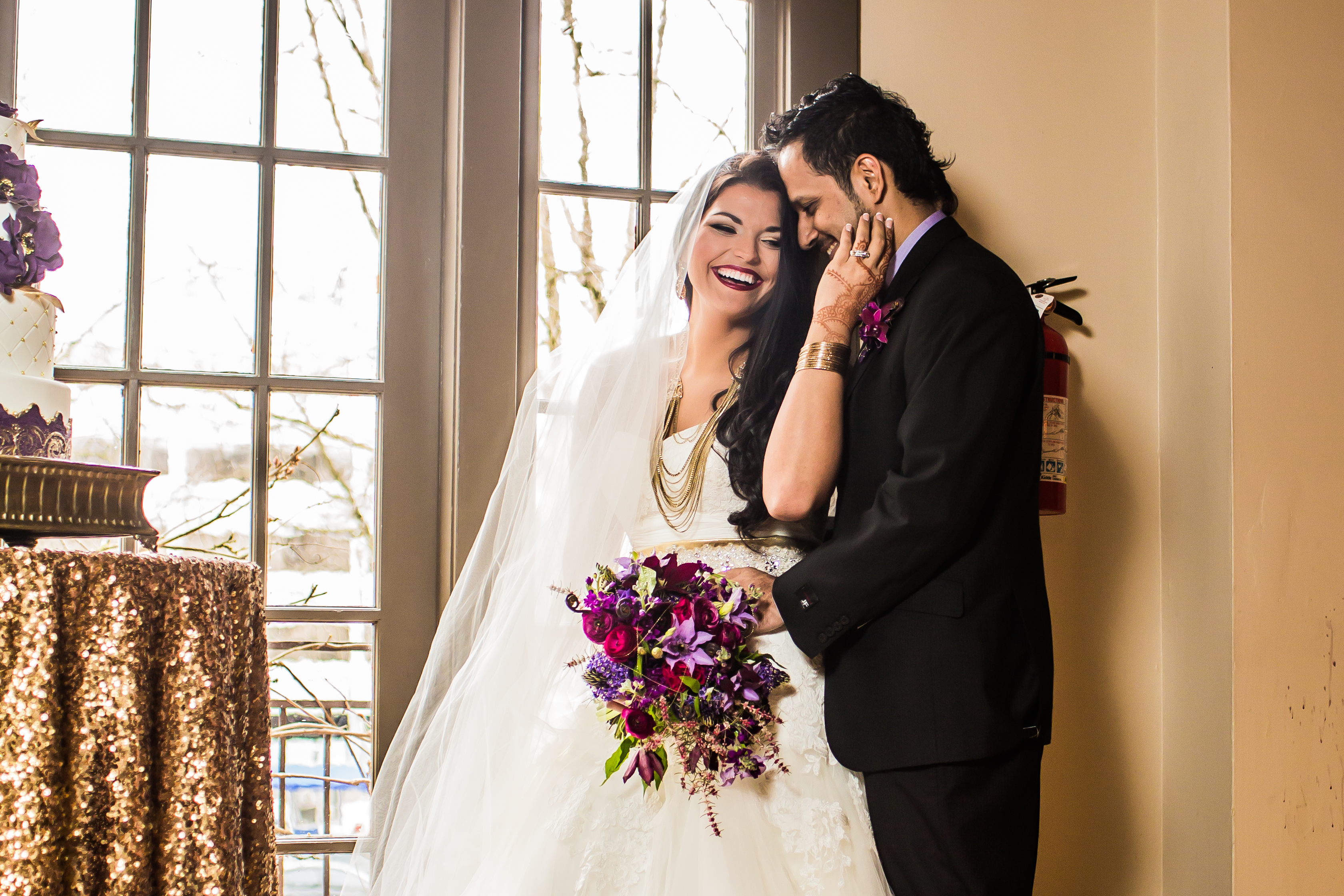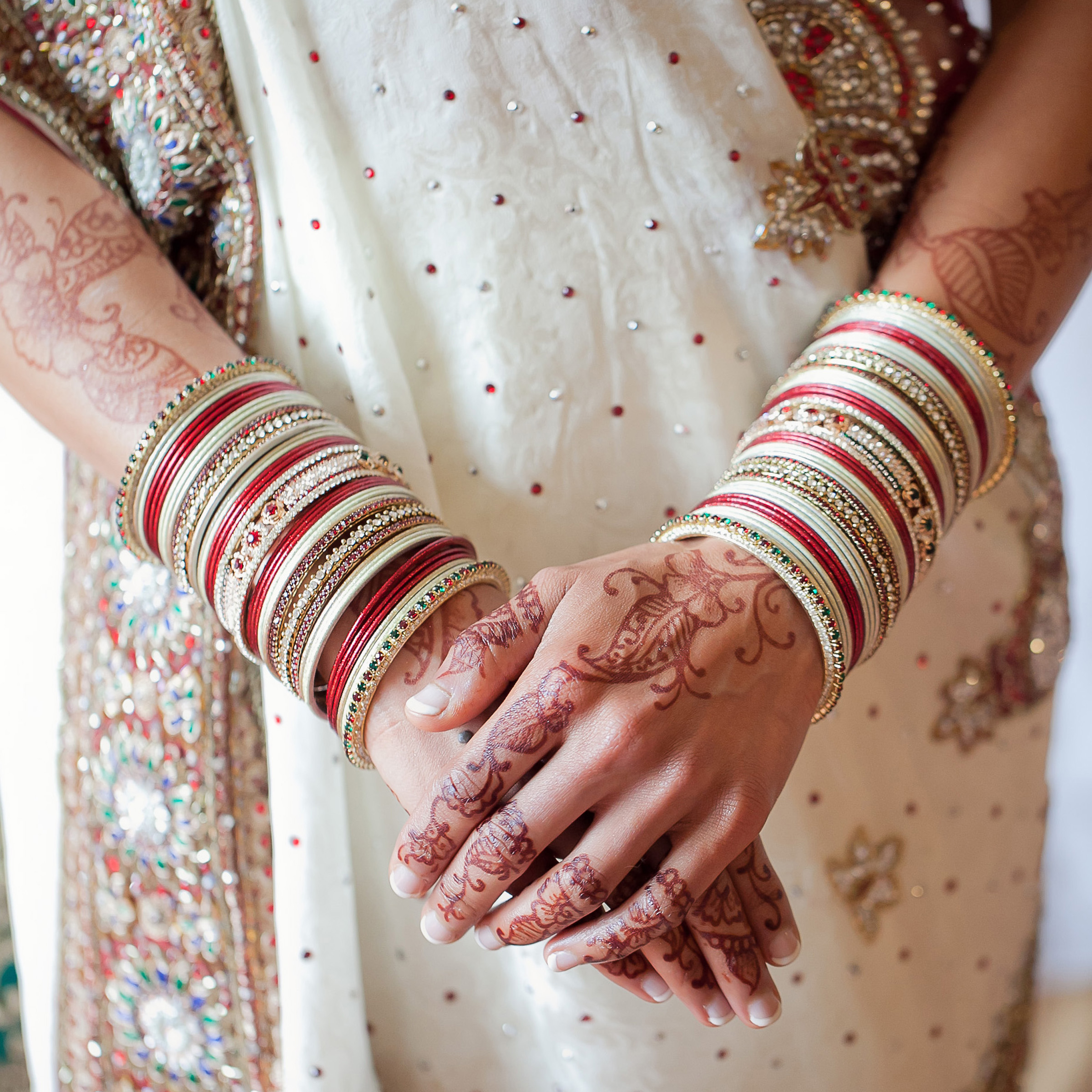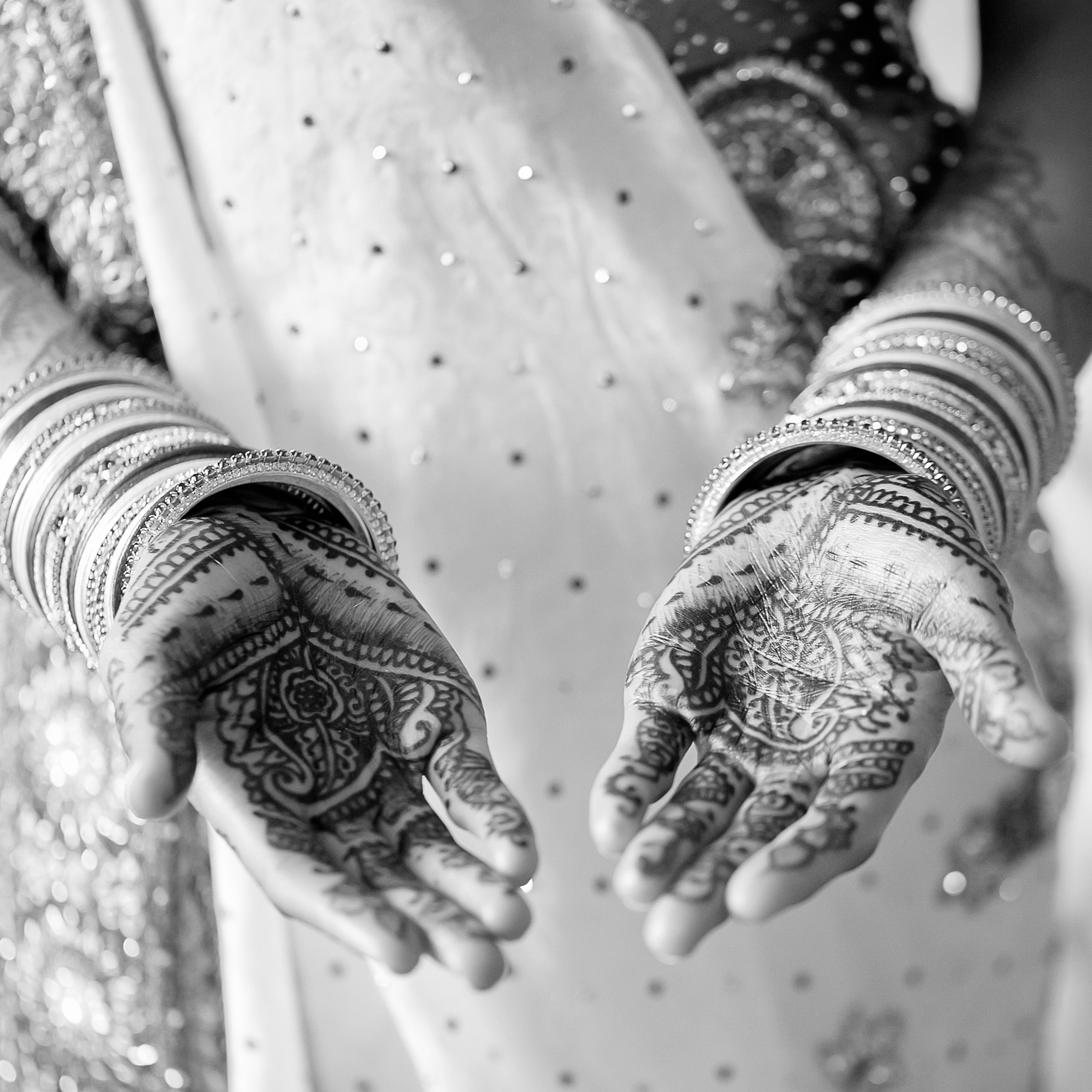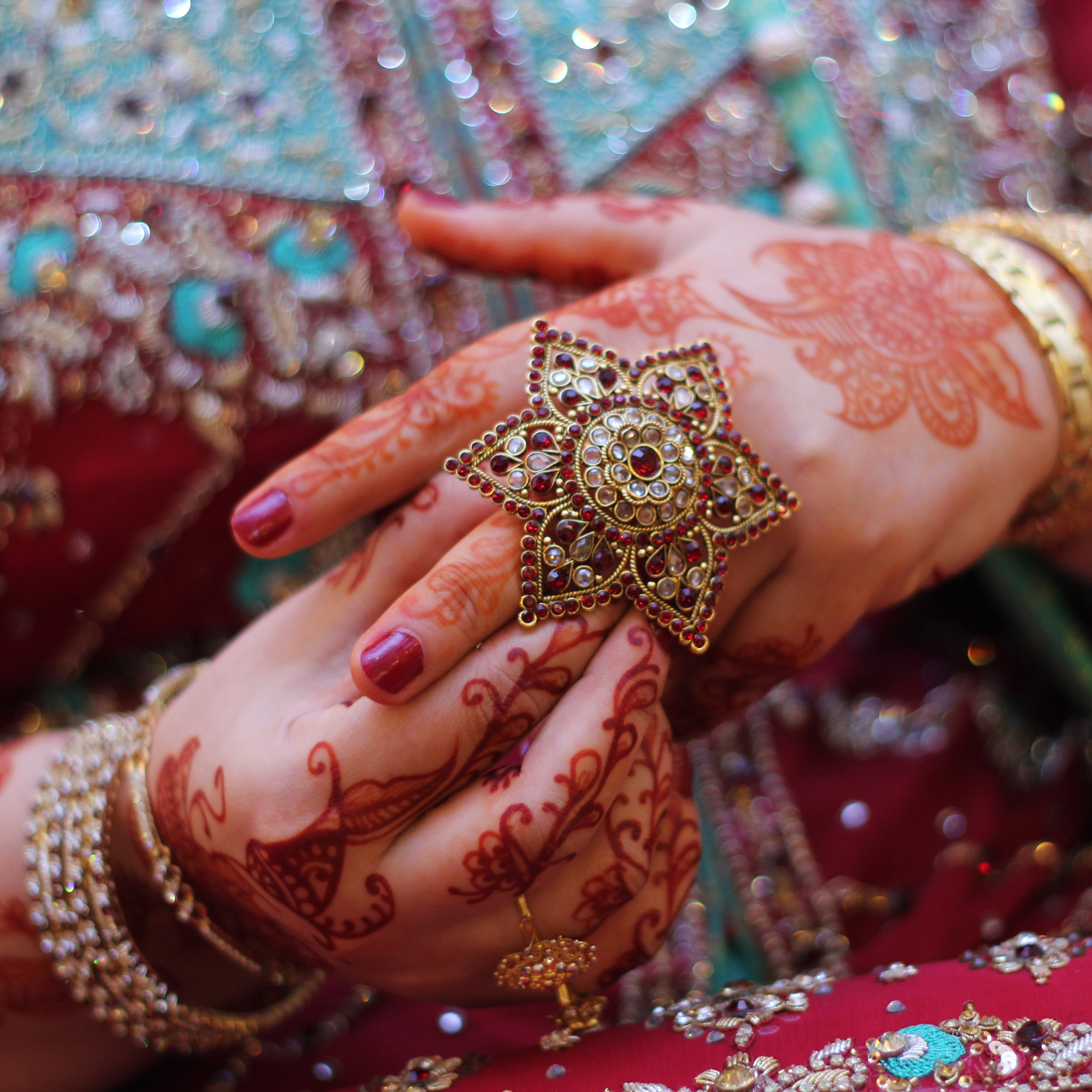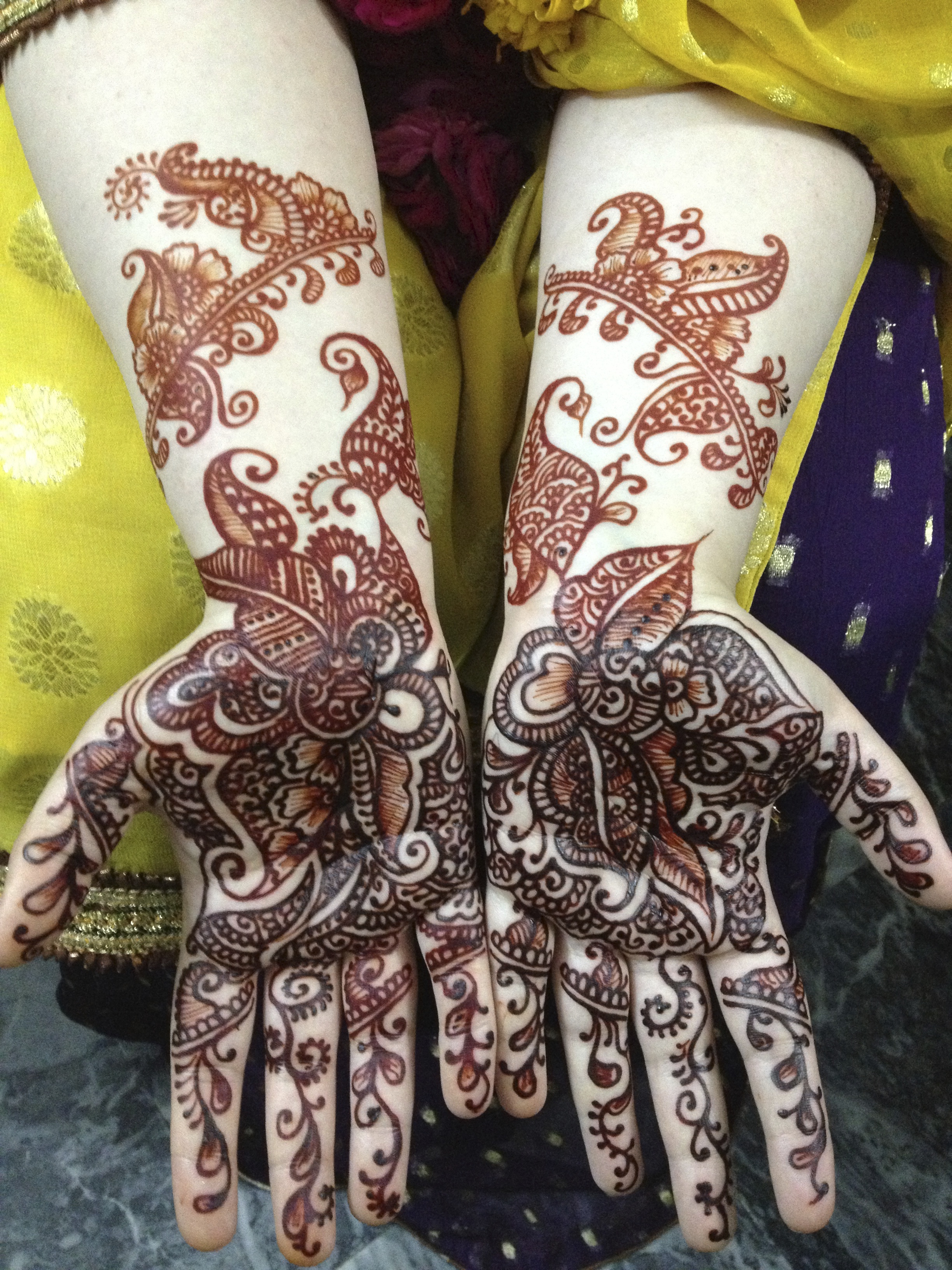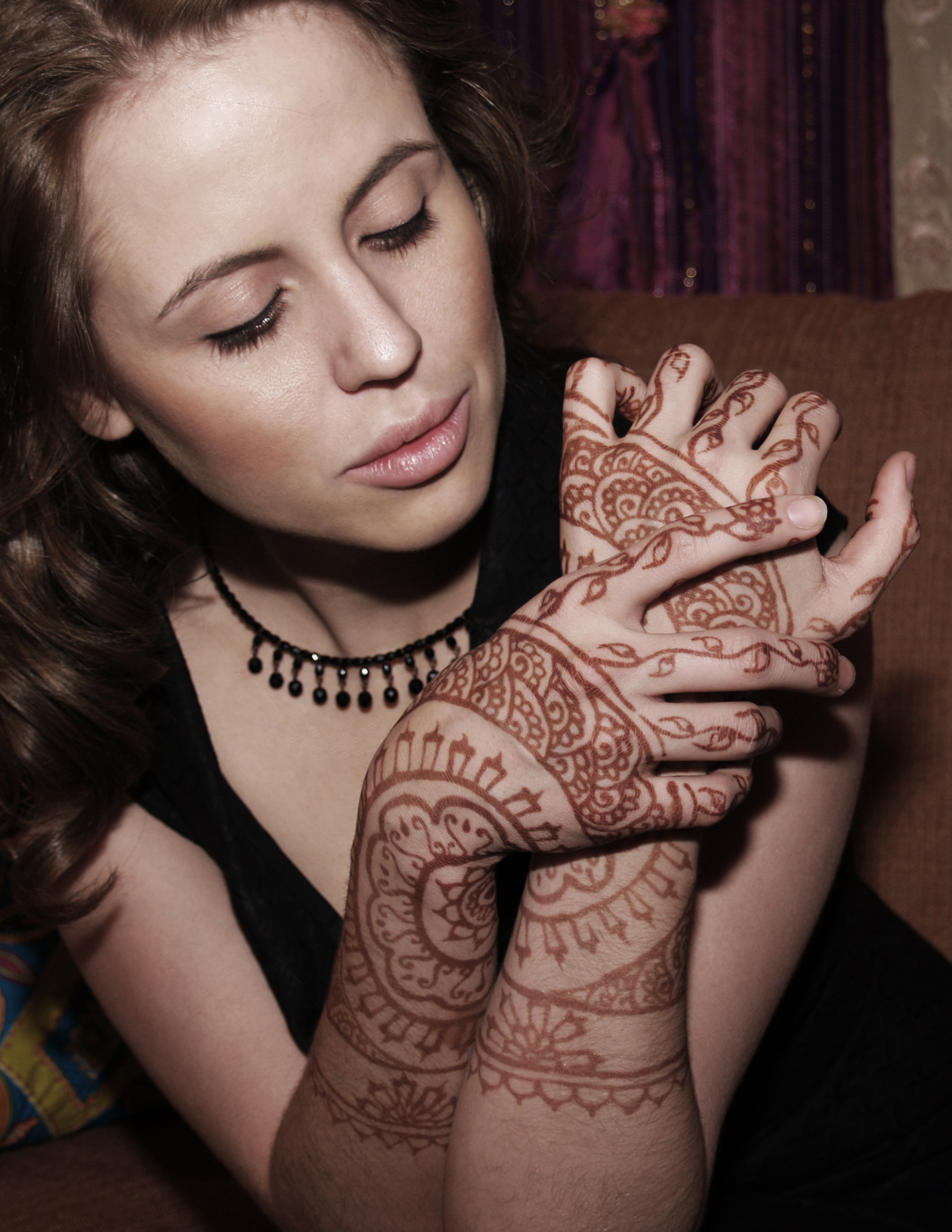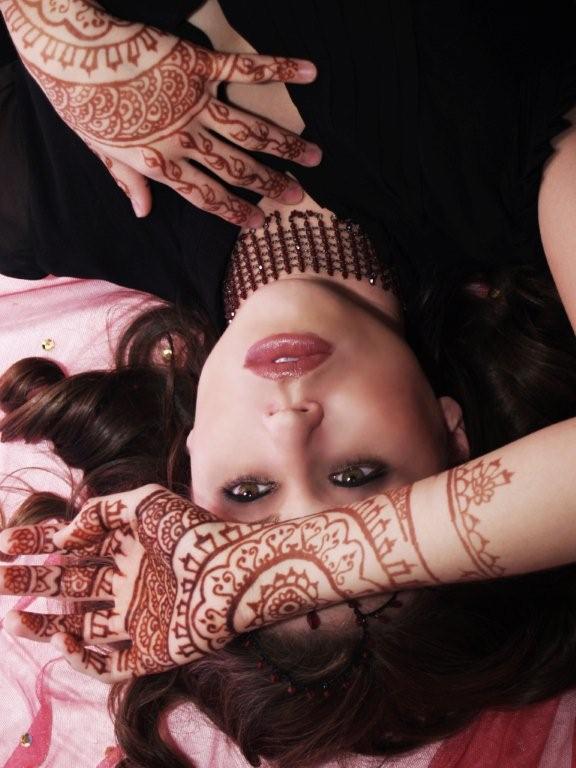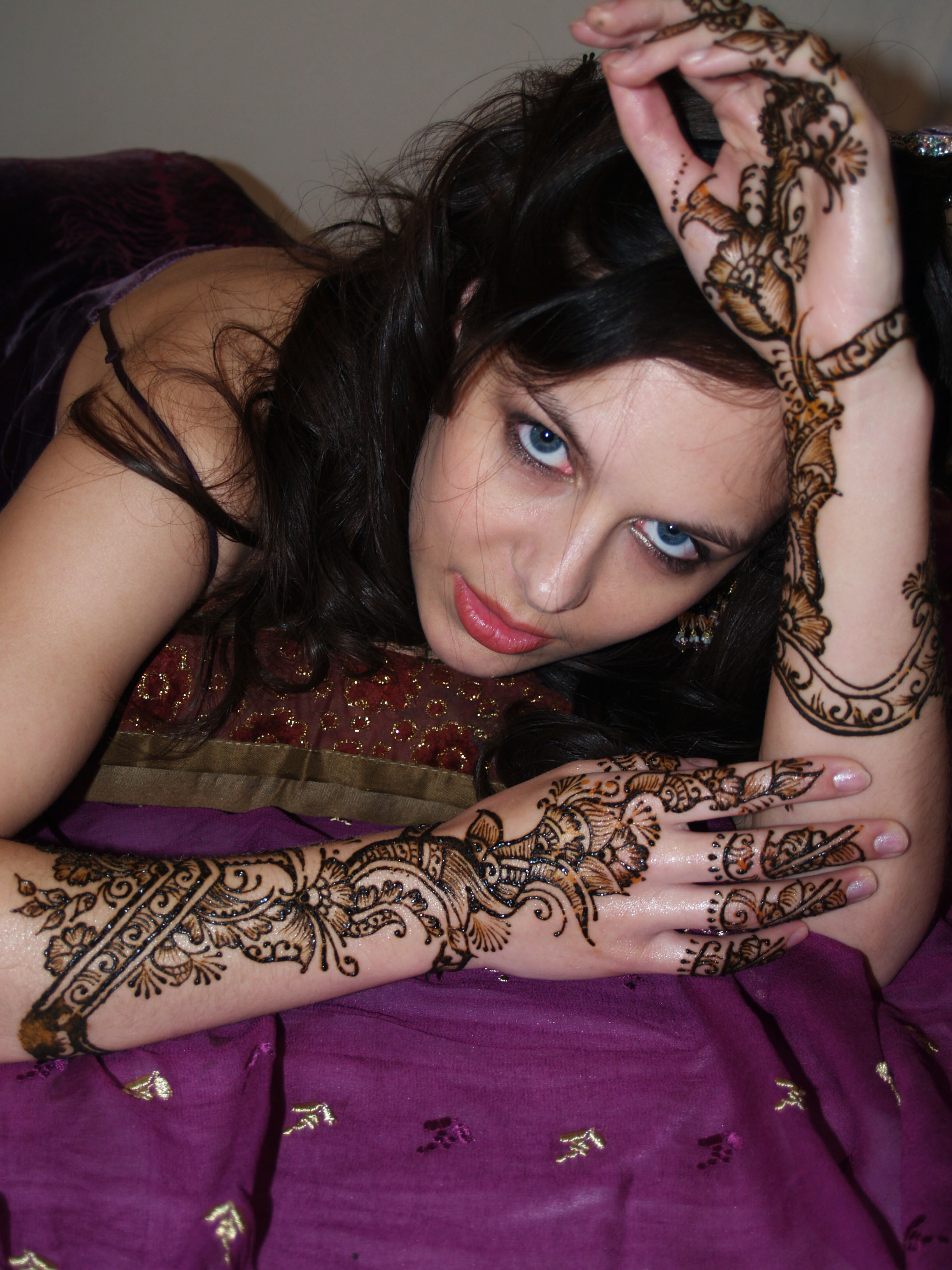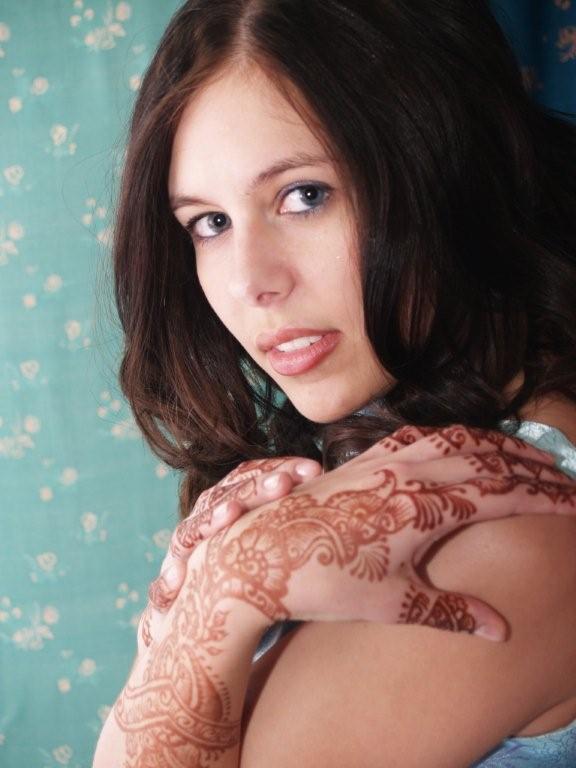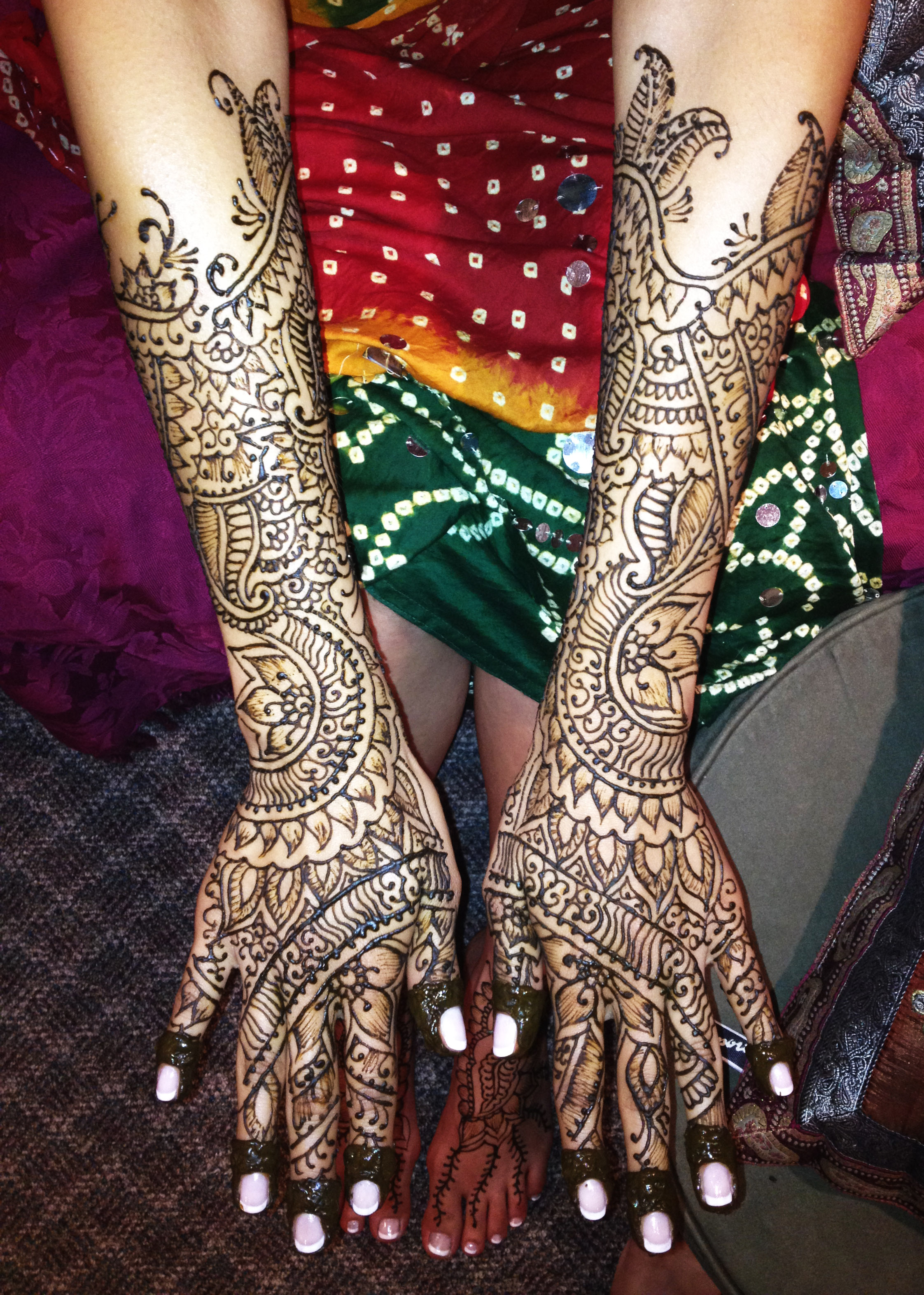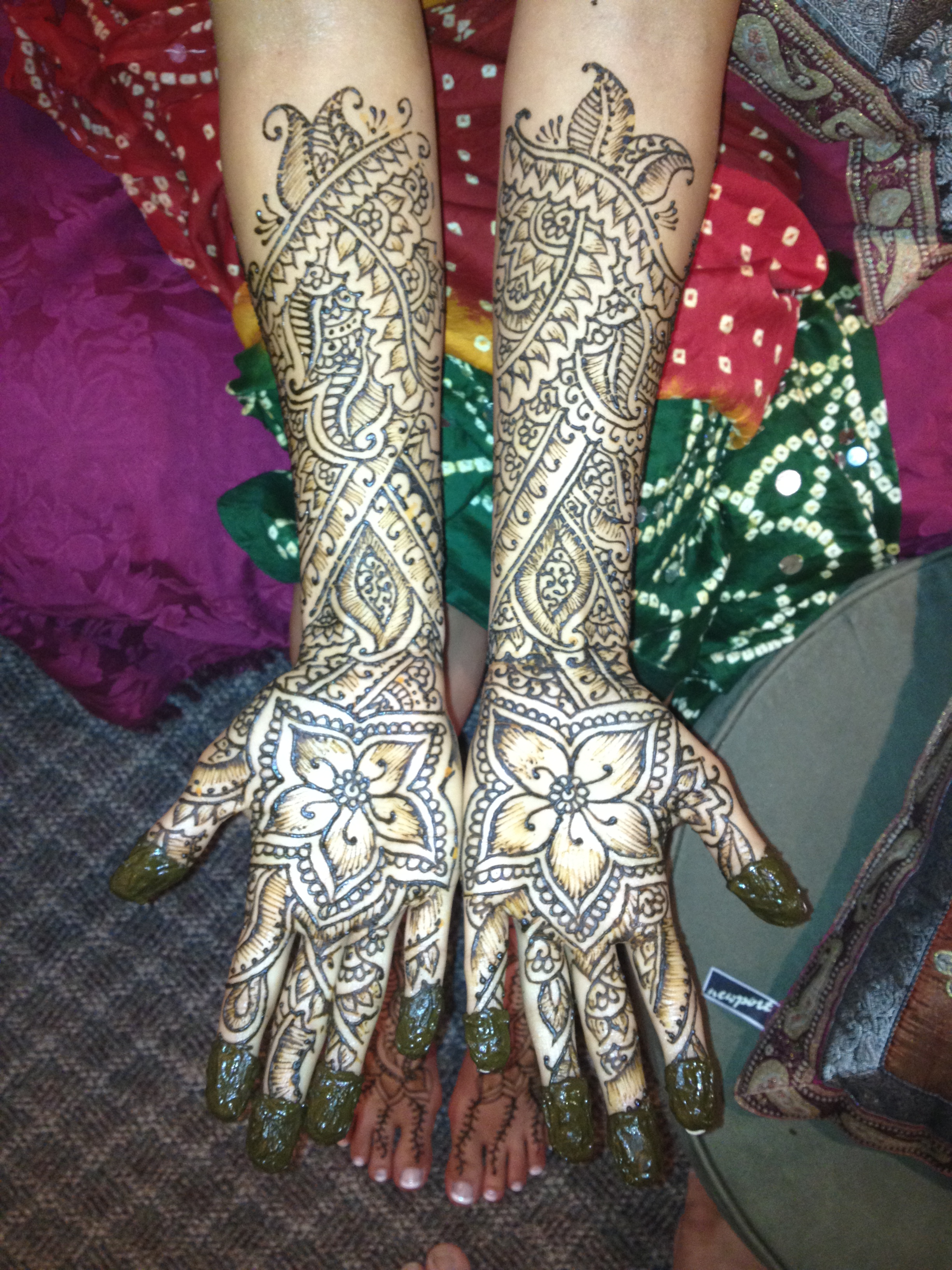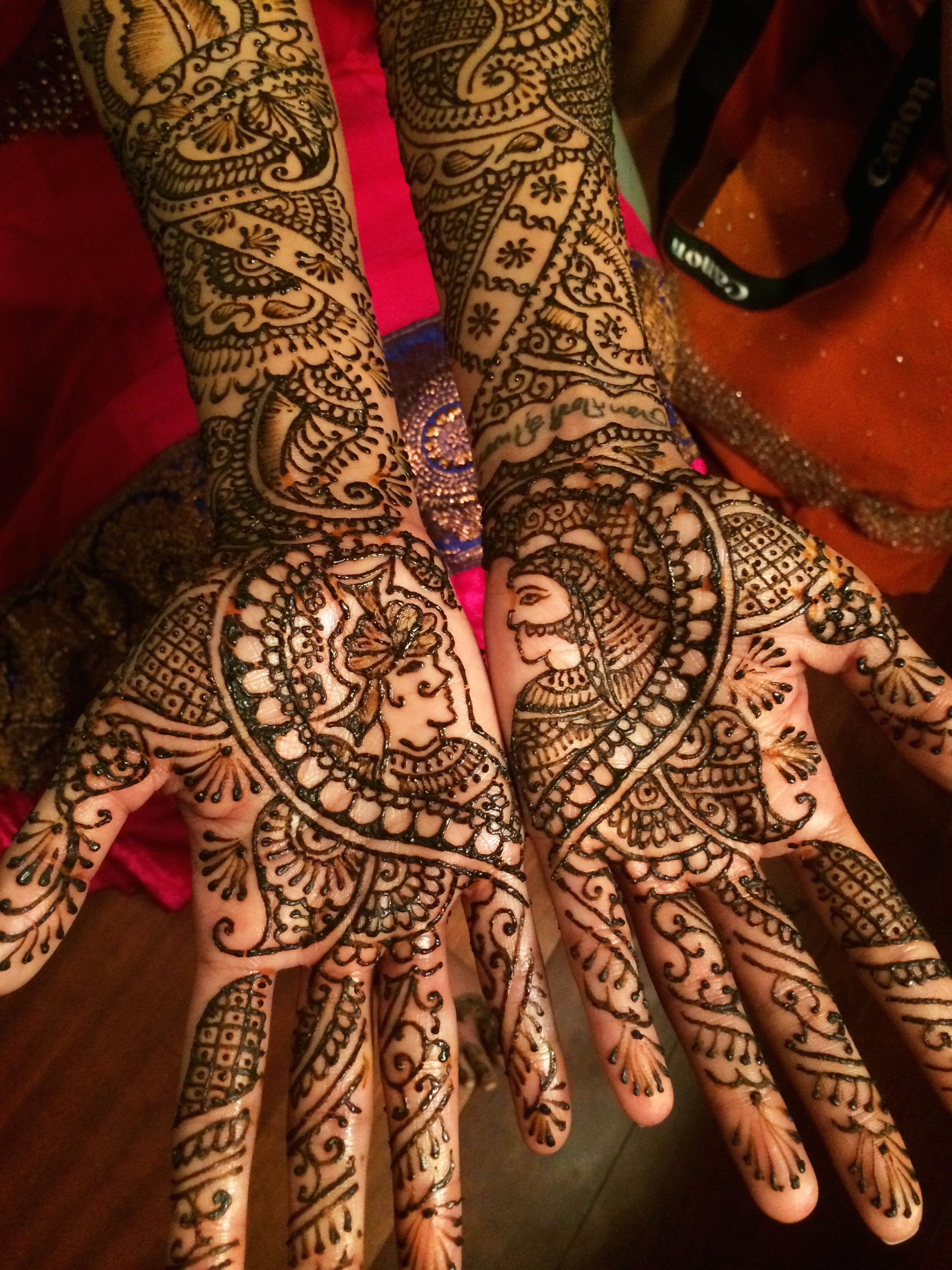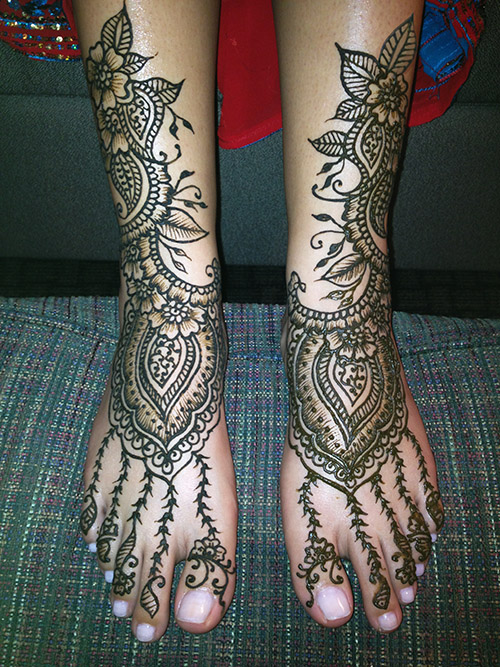 To view our complete bridal henna photo gallery, click here